Hello Everyone! My name is DOKKEN! I am an AKC Registered Golden Retriever. I was born on Sept. 23rd, 2005. Currently, I am single, but looking for a special lady to start a family.

I come to work everyday with my dad, Rick. My job duties include: Greeting all the customers, sniffing the yard each morning, shedding all over the showroom, and most importantly, checking all the candy machines for forgotten morsels.

Here are some more photos of me for you to enjoy!

Here is one of me as a puppy!



There just has to be another piece of chicken in here!!!



Here I am doing what I love to do best. Hangin with my best friend, Rick!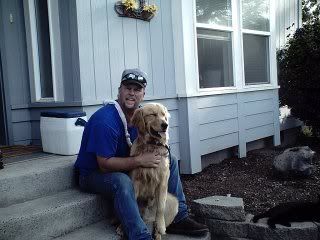 COME ON RICK, PLAY WITH ME!!!



After a long day of hard work (play), I like to curl up on the couch with a blanket!



I really need a girlfriend, see how HORNY I am!!! (no animals were hurt in the making of this photo! well.....except for the elk of course!)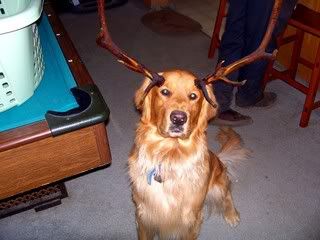 MY BUDDY AND ME!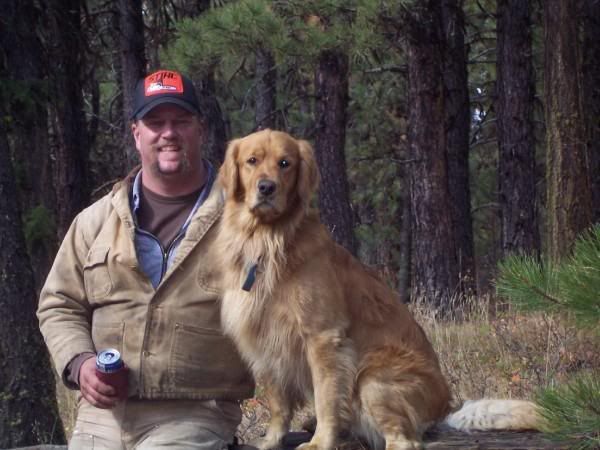 I got to meet my dad Otis!